AVATAR MEHER BABA
Eternal Beloved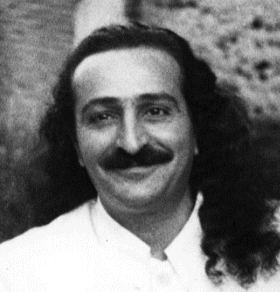 It is possible through love for man to become God.
And when God becomes man,
it is due to His love for His beings.



The Path Of Love, p. 67
---
Jai Baba! Welcome to this selection of his communications. Here you'll also find links to information about places of pilgrimage, images, addresses and additional sources.
---
---
Messages and Articles
I have come not to teach but to awaken.
Avataric periods are like the springtide of creation. They bring a new release of power, a new awakening of consciousness, a new experience of life—not merely for a few, but for all.
The succession of experiences one goes through in the process of involution is called the Spiritual Path.
Infinite consciousness can never lessen in any time or space.
If we understand and feel that the greatest act of devotion and worship to God is not to hurt or harm any of His beings, we are loving God.
In its deeper aspects, spiritual sadhana consists in following (1) the yoga of knowledge (dnyan), (2) the yoga of action (karma), and (3) the yoga of devotion or love (bhakti).
The Master points out the twelve ways in which the spiritual Seeker may realize his own Divine Self, which is One within all and which is completely manifested in the Perfect Master.
The lover has to keep the wish of the Beloved.
When lust goes love appears; and out of love comes longing.
The Divine Truths for meditation through reading.
Pay heed and strive for Freedom by experiencing ignorance in its true perspective.
On the use of drugs in the spiritual life.
The New Life will live by itself eternally, even if there is no one to live it.
There are three important factors characteristic of the state of Perfection.
On the planes of consciousness from God Speaks.
On the spiritual path there are six stations, the seventh station being the terminus, or the goal.
I give you all my blessing that the spark of my Divine Love may implant in your hearts the deep longing for love of God.
I have come to sow the seed of love in your hearts so that, in spite of all superficial diversity which your life in illusion must experience and endure, the feeling of oneness through love is brought about amongst all the nations, creeds, sects and castes of the world.
Additional Writings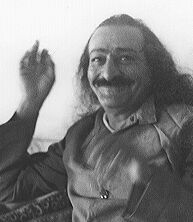 A comprehensive collection of messages, anecdotes and other writings by and about the Divine Beloved.
Information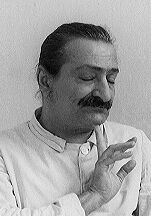 Avatar Meher Baba was born in Pune, India, on February 25th, 1894, and entered Mahaparinirvana Samadhi on January 31st, 1969.
Meher Baba's home in Maharashtra, a few miles north of Ahmednagar.
Meher Baba's Tomb Samadhi and the Pilgrim Center are also located near Ahmednagar.
Some important Meher Baba centers.
Additional websites devoted to Avatar Meher Baba.
---
Images
These photographs are copyrighted © by Avatar Meher Baba Perpetual Public Charitable Trust, Ahmednagar, India, and therefore may not be used for any commercial purposes whatsoever without permission.
---
Avatar Meher Baba ki Jai! website is maintained by
Eric Solibakke
Most recent update: October 26, 2014